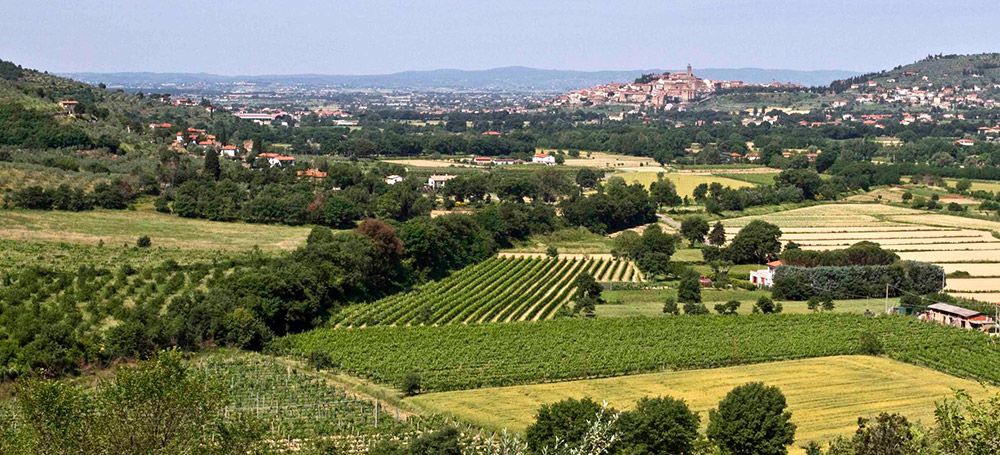 Oil and...
All the dishes of our tradition contain a unique and inimitable ingredient: extra-virgin olive oil.
On the hills around Castiglion Fiorentino there are many valuable cultivations: Leccino, Moraiolo and Frantoio provide an oil of the highest quality.
Olives are harvested by hand and cold milled, in order to extract a green oil with a golden sheen, which presents fruity scents, is extremely tasty, and is characterised by a bitter and spicy aftertaste. Extra-virgin olive oil is the most digestible and healthy among fatty food and is a precious ally for our health.
...wine in Castiglion Fiorentino
Many companies in our territory produce excellent wines, primarily the Bianco Vergine Valdichiana, which is ideal for aperitifs and appetizers.
In our cellars there is also a great variety of excellent red wines, which accompany roasted meats, game and matured cheeses.
Nowadays, just like in the past, the raisined grapes remaining after grape harvest are used to produce Vin Santo, a good dessert wine, because in our town life pulses but does not forget the past.
---