Bread Soup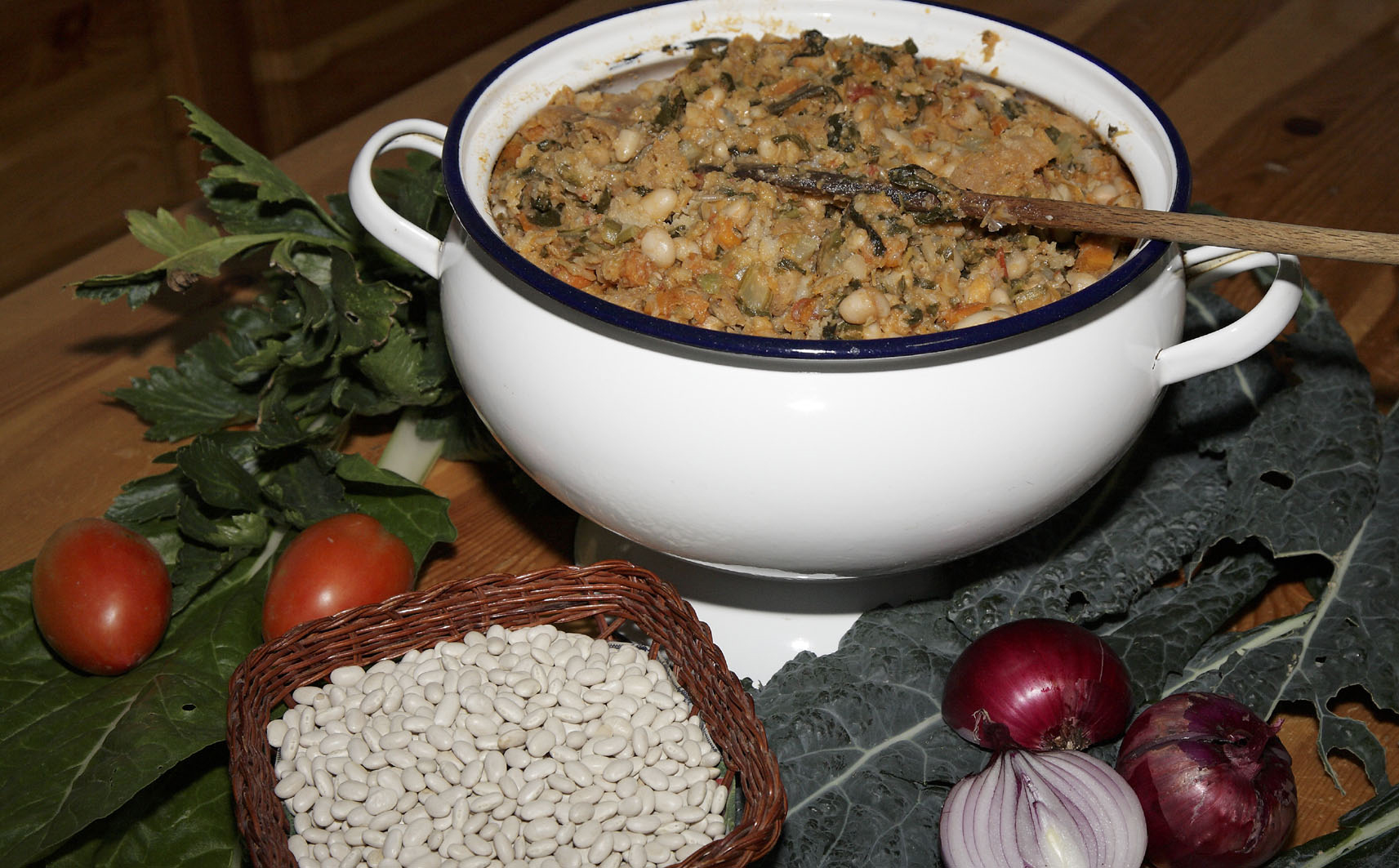 It is a very common dish in the Castiglion Fiorentino territory. Until a few years ago, farmers prepared it using stale homemade bread, adding beans and kale with season of onion and celery. Nowadays it no longer has its original characteristics, and we find in there many varieties of vegetables. If you warm it up in the pan before eating it, it is called "ribollita".
---
Panzanella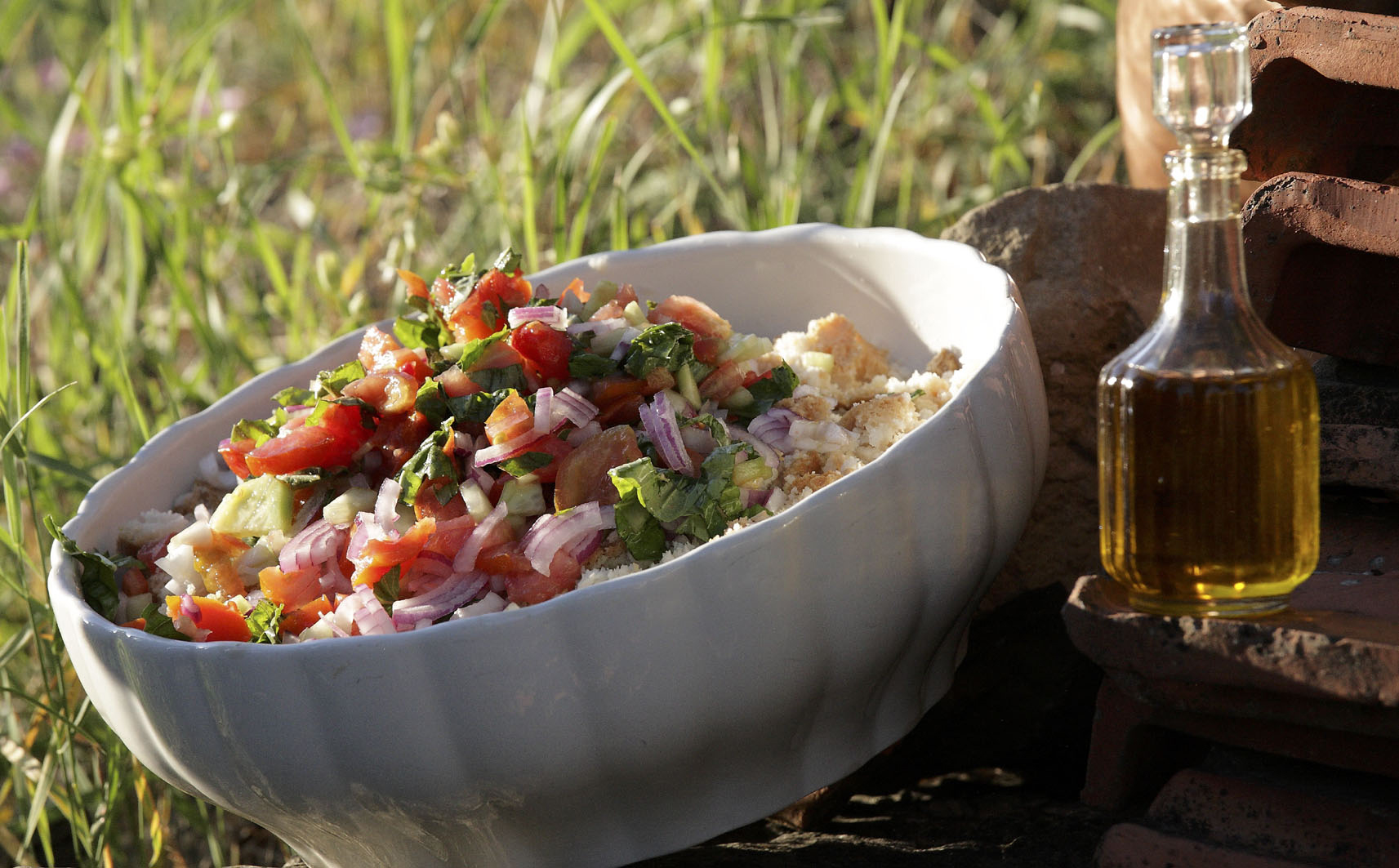 It is a folk summer dish of our town: for its simplicity, it was the mostly appreciated dish by the grassroots classes. Originally, it was prepared with wet bread (cooked in the wood-fired oven) seasoned with salt, extra-virgin olive oil, vinegar and flavoured with basil leaves. Sliced up tomatoes, cucumbers, and onion were added to this dish later on.
---
Pappa al pomodoro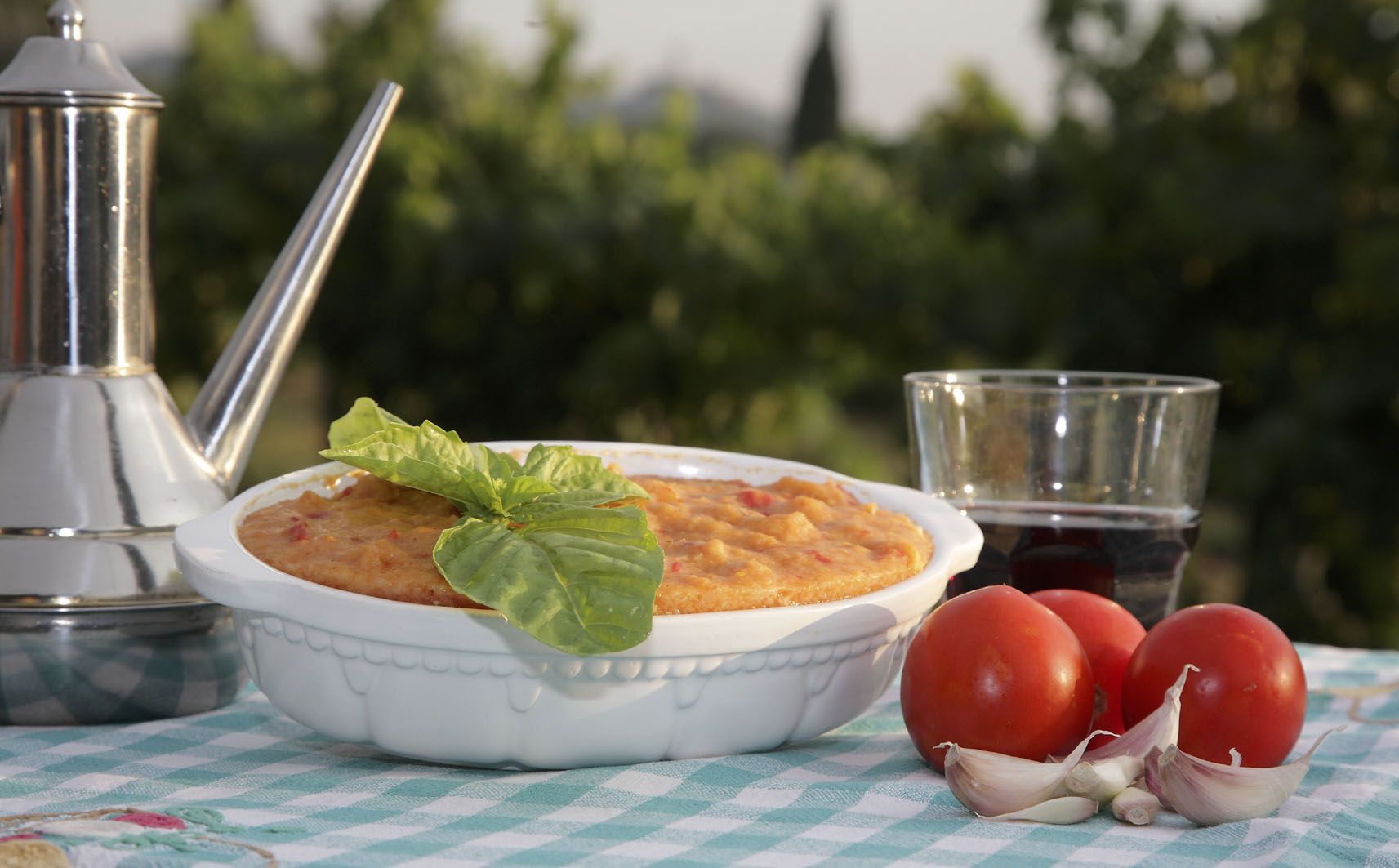 It is the symbol of the country kitchen of our territory. It is a half-season warm dish, composed of simple ingredients. Grandma suggests warming a little bit of water in the pot, adding some slices of bread cooked in the wood-fired oven, tomatoes, basil and extra-virgin olive oil, salt and boiling for around 15 minutes.
---
Omelette with vitalba (old man's beard)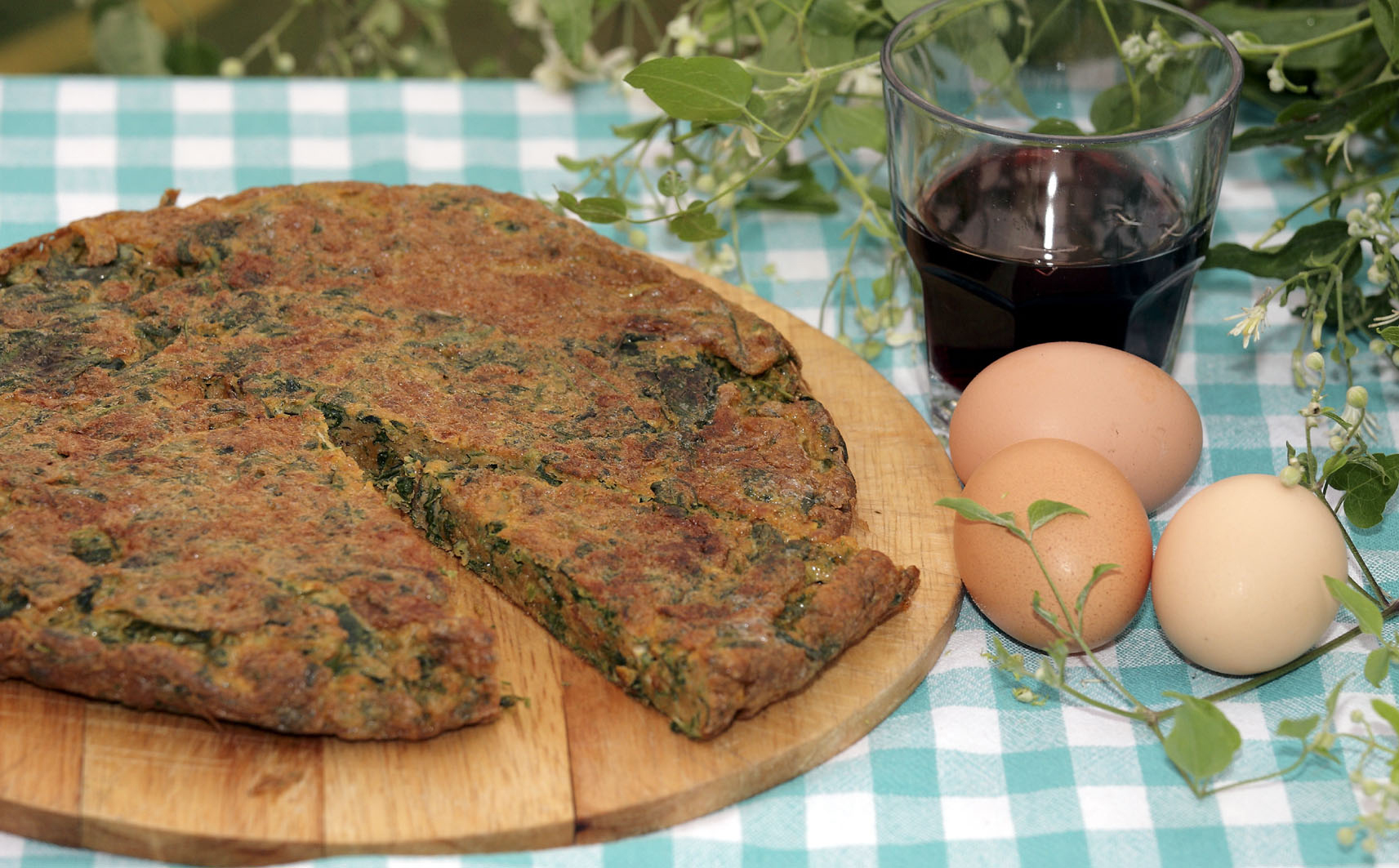 A spring dish that was originally cooked in that period of the year because chickens laid more eggs. Herbs were used to enrich and season the poor dishes of peasant culture: this was in fact the role of vitalba, a creeper used to transform a simple omelette in a tasty traditional dish.
---
Chianina steak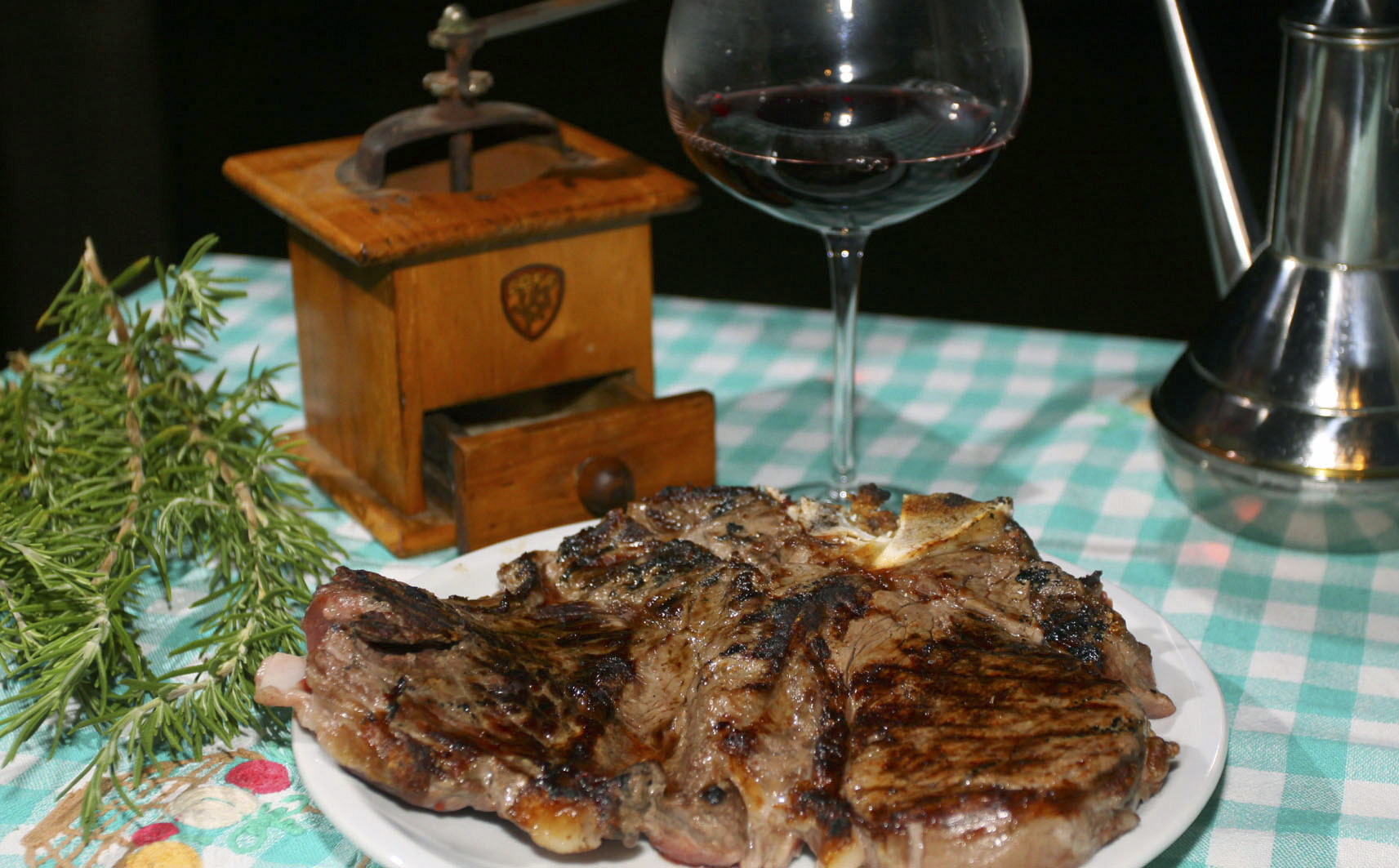 Chianina is a widespread bovine race in our territory, originally used as a working animal to tow the cart and the plough. It was born more than 2000 years ago and nowadays it is bred exclusively for its meat, which is very popular and sought-after all over the world. Char-grilled steak is seasoned with oil, salt, pepper and rosemary.
---
Ciaccia coi ciccioli (Bread with pork rinds)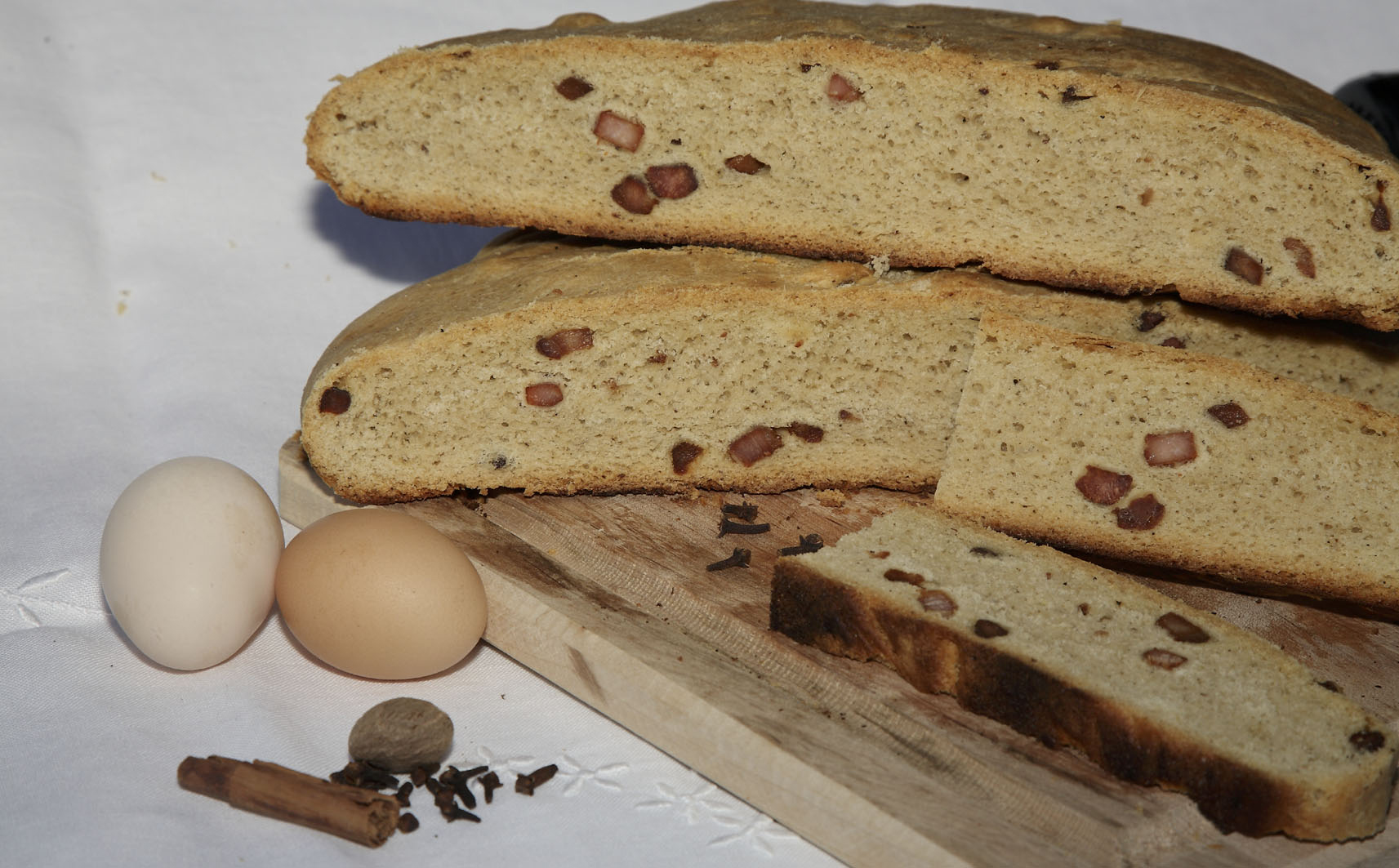 It is a kind of bread that accompanies breakfast and lunch at Easter. It is eaten with hard-boiled eggs and Tuscan salami. Many years ago, people used to prepare this bread in wood-fired ovens on Maundy Thursday, and filled it usually with Tuscan rigatino. Even today, it is possible to find someone who prepares it, and everyone has its own jealously guarded recipe.
---
Roasted duck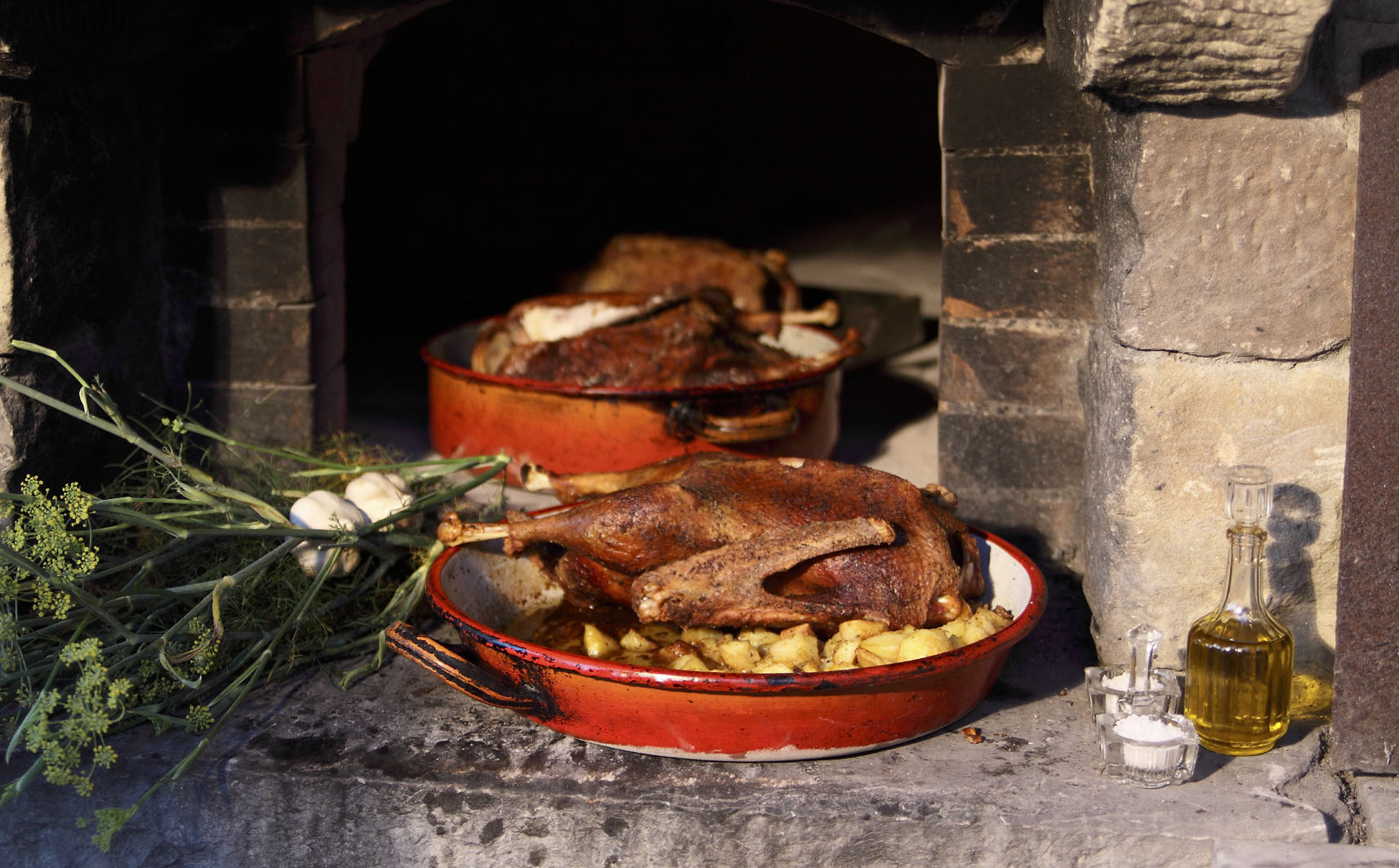 The animals bred in the chicken run were not used for the family table, since the housewife preferred selling them at the market and keeping only a few animals to cook on important occasions. Grain threshing in the farmyard was a festive moment, and on this occasion the housewife used to put an oven-cooked roasted duck on the table. Nowadays, just like in the past, it is seasoned with garlic, fresh fennel, salt, pepper and a little bit of olive oil.
---